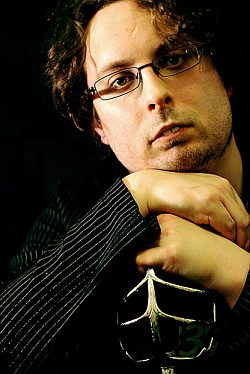 Hi. I'm Hugh, and I make films like no-one else.
I've made an animated fantasy feature film the scale of the first Lord of the Rings movie on the budget of the Blair Witch Project. I've made a career from telling stories in computer games, and I founded the site Machinima.com, which appears to have rather taken over the world.
At the moment, I'm trying to redefine how I work yet again, incorporating everything from Hollywood motion capture (and work with Hollywood stars) to DIY techniques learned from hacking computer games. The end goal?
Making Performance Captured movies, like Avatar or Tintin, but completely independently, on an indie-movie budget: no studios, no interference, just storytelling.
Want to join me on this journey?
Latest Films
---
Latest Posts On The blog
---
I'm currently producing multiple short films set in a fictional universe which has a Cthulhu Mythos backdrop. I've always loved…
One of the things that really hurt Machinima as a medium back when it first bloomed, around the early to mid 2000s, was its status – or lack therof…
I've been testing a bunch of new ideas outside Strange Comnpany's traditional wheelhouse over the last few months, and I'm…