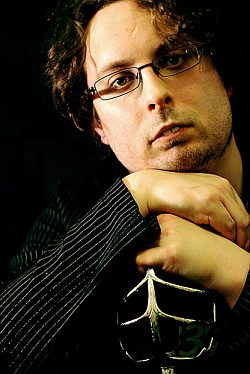 Hi. I'm Hugh, and I make films like no-one else.
I've made an animated fantasy feature film the scale of the first Lord of the Rings movie on the budget of the Blair Witch Project. I've made a career from telling stories in computer games, and I founded the site Machinima.com, which appears to have rather taken over the world.
At the moment, I'm trying to redefine how I work yet again, incorporating everything from the latest advances in real-life filming technology to Hollywood motion capture to Virtual Reality. The end goal?
Making movies completely independently, on an indie-movie budget, without the usual indie-movie drawbacks of tiny scale or huge losses. No studios, no interference, just storytelling.
Want to join me on this journey?
I'm constantly producing new movies and comics – from experiments with storytelling in virtual reality to new stories of weird creatures, magic, and damaged heroes.
If you want to be the first to know when I make something new, click here!
My Latest Projects
---
My Latest Blog Posts
---
Apologies for the silence, it's been kind of a busy time. Here's a quick round-up of what's going on at SC right now: Award Nominations…
Thanks to everyone who came along to the Hacking Hollywood VFX panel at Raindance on Tuesday! During that talk I mentioned that I'd put up…
Lots of stuff going on over here, so here's a quick summary of the coolest bits! HOWTO: Demon Summoning is on the Official Selection for the…